Established in 2003, United Way Ghana is devoted to making a profound social impact within local communities in three focus areas: education, health and income generation — the key building blocks for a good quality of life in a thriving community.
We envision a society where every person is empowered to lead an informed, healthy and productive life by fighting for the education, health and financial stability of people in underserved communities in Ghana.
4800+
Individuals have access to job creation opportunities
12200+
Participated in medical screening and received medication and other resources to improve their health
56460+
Young learners receive education support from 75 schools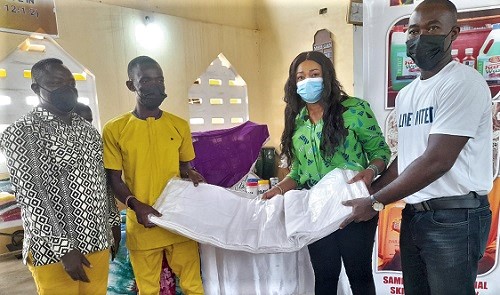 UWG IN THE NEWS


United Way Ghana, in collaboration with Engage Now Africa, have provided 48 residents of the Bortianor and Dampase
The donation came as part of The Adult Literacy and Financial Empowerment Programme organised by the two organisations to eradicate poverty in the communities by training them to acquire vocational skills in bead craft, soap making, baking, and t
SUBSCRIBE TO GET NOTIFIED ABOUT OUR COMMUNITY IMPACTS
Complete the Subscription Form
Join our subscription list and be among the first to get notified of community and global impacts!